About Us
Whats our Story?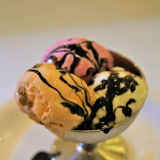 Welcome To golden pearl banquet...
Great place to celebrate Engagement, Weeding, Reception, Birthday, Baby Shower, Corporate Event, Get together and a lot more.
Our golden offers the perfect setting to welcome warmth, elegance and intimacy to your special occasion. Our beautiful facilities are perfect for celebrating Ring ceremony, Baby Showers, Birthday Parties and other personal and corporate events for 100 to 550 people.
As a family operated business, we understand your desire to create a wonderful lasting memory and can guarantee your event will receive our undivided personal attention and care.
Excellent Ambience matched with prompt service
The global approach of Dinning with focus on authentic Indian food!
Amenities
Pure Veg
Decorators
Live Counter
Stage
AC
Lift
Wash Rooms
Changing Rooms
CCTV Surveillance Available
Facilities
Golden Pearl Banquet is where you can luxuriate in the generous of sheer finesse. Florid designs that gracefully embellish the plafond, neatly draped tables, sumptuous delicacies sizzling hot in a cloche and the splendid hall that percolate an aura as majestic as pure gold, Golden Pearl adds an altogether different dimension to every celebration. Actually, The Golden Pearl Banquet reflects brilliance in every crumb and solicits specialness in every moment spent here.
What our Customers Say…
Excellent experience hopefully soon get
another chance to be here.
Minaz
Excellent place for family functions.
Kaushal
Totally Laziz. An awesome and unforgettable experience,
Best ever hotel for function celebrations.
Sunil
Very good interior,
good space and nice banquet.
Faizan Shayer
Golden Pearl Banquet's Packages
---
The Gallery
Take a Look Inside!
Reservations
Book Your Meal Today!